Gobierno de la ciudad de Buenos Aires
Hospital Neuropsiquiátrico "Dr. José Tiburcio Borda"
Laboratorio de Investigaciones Electroneurobiológicas
y Revista
Electroneurobiología

ISSN: ONLINE 1850-1826 - PRINT 0328-0446

Christfried Jakob Symposium:
"Fortschritte in der Behandlung von Hirntumoren",
Bamberg, am 21.01.2006
Leitung :
Prof. Dr.med. Gerhard Seitz
 1. Vors. Onkologischer Arbeitskreis,
und
Prof. Dr. Dipl.Psych. Peter Krauseneck
 Chefarzt der Klinik für Neurologie,
Klinikum der Universität Erlangen-Nürnberg am Bruderwald, Bamberg
 Buger Str. 80, 96049 Bamberg, Deutschland.
Correspondence / Kontakt: Dr. Christoph Schindler, Christoph.Schindler [-at-] sozialstiftung-bamberg.de
Electroneurobiología 2006; 14 (2), pp. 269-275; URL <http://electroneubio.secyt.gov.ar/index2.htm>
Copyright © 2006 Electroneurobiologia. Este trabajo es un artículo de acceso público; su copia exacta y redistribución por cualquier medio están permitidas bajo la condición de conservar esta noticia y la referencia completa a su publicación incluyendo la URL (ver arriba). / This is an Open Access article: verbatim copying and redistribution of this article are permitted in all media for any purpose, provided this notice is preserved along with the article's full citation and URL (above).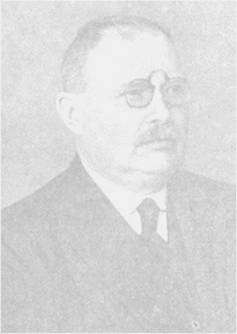 Viro praenobilissimo Christfrido Jakob (MDCCCLXVI-MCMLVI) de Noerdlingen, examinibus rigorosis apud Facultatem Rite peractis nec non post exhibitam Dissertationem "Arthritis syphilitica", Doctoris Medicinae Universa, gradum iura privilegia die XVIII. Mens. Iulii AD MDCCCXC. in Academia Regia Friderico-Alexandrina Erlangensi.